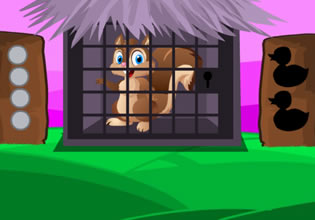 Brown Squirrel Escape
Something was captured in Davidson's cage and it's one of his wild friends. It's a brown squirrel and surely it was one of his friends, now he needs to find his key to his cage so he can get him out of there now, but he'll be needing help there for that key of his has this habit of going missing, especially when he needs it most like right-now.
Escape players, will you help Davidson here with this so that he can free his friend? Check every receptacle there as well as every nook and cranny for that little thing?
Brown Squirrel Escape is the newest point-and-click animal rescue escape game created by 8B Games and Games 2 Mad.
Other games by -
Walkthrough video for Brown Squirrel Escape