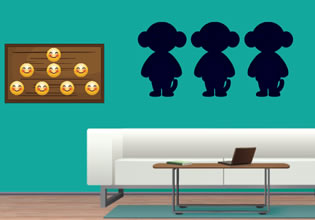 Blessly House Escape For Cycling
Blessly needs a little help here, for she cannot open the front-door of her house and her son who is outside cannot come in! Her boy is a little confused why his mother won't let him in, she allowed him to go biking with his friends and now she won't let him inside? Well the real problem is the door and Blessly cannot find the things in her house that could fix this.
Escape players, Blessly had already warned her son to wait as she fixes this. Would you like to help on this as well so that this weird problem can be solved a little more sooner? Help Blessly find items in the rooms here then, maybe the key to this thing will help so that it can finally be budged open.
Blessly House Escape For Cycling is another new point-and-click indoor escape game made by Games 2 Escape.
Other games by -
Walkthrough video for Blessly House Escape For Cycling