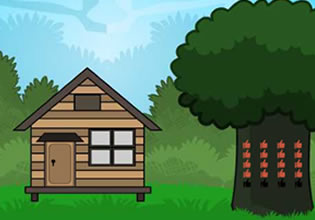 Baby Brinjal Rescue
Pradeep has a secret in his house which he doesn't want anybody knowing. He has a brinjal in his home and those are a kind of eggplant which is normal, but he keeps this a secret for this only one he has is not a typical vegetable, and it even got in trouble that day!
Pradeep's Brinjal is a talking and walking one and now it is trapped inside a cage there in his home designed for rats! He swears, this creature is getting more curious of its world, the more he needs to keep it protected for if somebody sees it then he can say goodbye to normal life. Escape players, Pradeep needs to find his key here so he can open his cage and free his eggplant. Want to help him then?
Baby Brinjal Rescue is the newest point-and-click rescue escape game from Games 2 Live.
Other games by -
Walkthrough video for Baby Brinjal Rescue