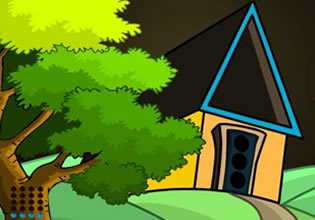 Baby Unicorn Rescue
Vin have reached this village here in the night for he is in the search for his baby unicorn and he just knew somebody took it. That unicorn is suppose to be a mythical creature and that young thing is the only one that can prove it otherwise. But Vin doesn't want to prove anybody of either this creature is real or not, he just wants to take care of it until it fully grows. But it seems somebody is having other ideas here and that is why Vin is moving on this rescue.
Escape players, Vin is slowly checking the houses there one by one and he needs to be quiet or he'll be caught there and he will be prosecuted. Will you help Vin here on this rescue for his baby unicorn and also help him escape there safely without confrontation?
Baby Unicorn Rescue is a new point-and-click animal rescue escape game developed by Games 2 Live.
Other games by -
Walkthrough video for Baby Unicorn Rescue