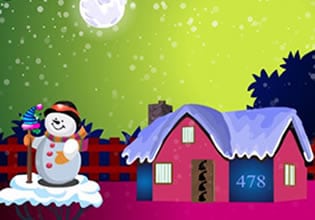 2021 Christmas is Coming 4
Thanks to you escape players, Ricky the helper elf was able to retrieve this special cake that he and Santa needs to get as they go. Now they are on there way to retrieve a gift this time in a location where they also need to drop gifts. Ricky was now ready to retrieve what he needs to retrieve while he lets Santa deliver to the location where they will be in. Now it's getting a little difficult for the weather here was really starting to pick up a bit and they need to hurry while everything is still somewhat bearable.
Escape players, Ricky the elf here needs your help once more so that this will be done quickly and so they can move on to the next place. Help Ricky here get the gift from this location and be ready for all the challenges you'll have to face where it was, that's because there will definitely be some.
2021 Christmas is Coming 4 is the newest point and click item retrieval escape game created by Games 2 Live. This game is a continuation of the previous one as its sequel, and is a part of the first game as the start of the series.
Other games by -
Walkthrough video for 2021 Christmas is Coming 4