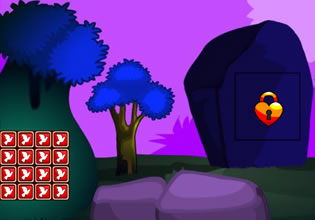 Sheep Gate Escape
Now Homer is trapped in this enclosed area in the wilderness for the only exit there is now closed. Fortunately for Homer though, he knows of a way to open the exit here, and that is to try and find two sheep keys somewhere in the area and it could be anywhere.
Homer is a little confused though, for it is very strange why this happened, this never happen at all. Maybe somebody is pulling a prank? That is the simplest explanation, but there could be something else and that's why Homer needs to get out of there. Escape players, want to help Homer here escape the place by finding what he needs to make that happen?
Sheep Gate Escape is a new point-and-click outdoors escape game developed by 8B Games and Games 2 Mad.
Other games by -
Walkthrough video for Sheep Gate Escape