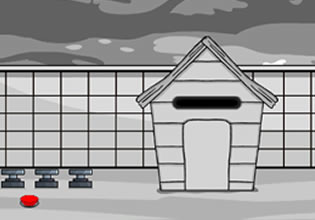 Rescue The White Hen
Bobby needs to let his animals out now for they need to graze and feed on the nature that's around them. But he seems to be having some problem with his oldest hen there for he couldn't find the key to its house.
Bobby have no idea where that key is and because his area here is vast, there is really a lot of places to look for it here. It could be back in his house or in the barns or worst, it is under the cover of some vegetation somewhere. Escape players, Bobby cannot free his hen here without it, he can't destroy the lock of its house too for he has only one of it. Will you just help him find the key to the lock then so that this problem can be solved soon?
Rescue The White Hen is another new point-and-click animal escape game made by Games 2 Jolly.
Other games by -
Walkthrough video for Rescue The White Hen