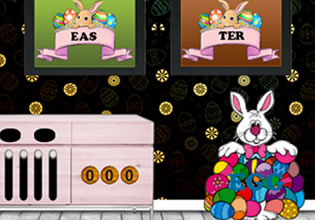 Rescue The Girl Easter Escape
There is a challenge house here in the neighborhood this Easter. It is about rescuing a girl somewhere in a room there and the fastest one that can do that will have a prize. So it is a constant breaking of records of the fastest one who was able to do the rescue, that's Oscar's kind of game and that's why he lined-up there and in no time, he is up next to the house.
Wonder how he will do there? Escape players, why don't you join Oscar here as he does the rescue and beat the current highest record? Will your skills and logic be of use to make a quick rescue in the place?
Rescue The Girl Easter Escape is the newest point-and-click indoor rescue escape game created by 8B Games.
Other games by -
Walkthrough video for Rescue The Girl Easter Escape