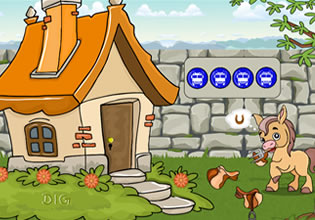 Unlock The Golden Egg Locker
Dean needs to go and get his golden egg which was hidden in his secure locker, but there was a problem with that though and that is the key to it which was missing and he is having a hard time trying to find it!
Dean needs to get this golden egg of his which he had hidden for quite a long time, that's because people are now on to him and it's only a matter of time before they take what he has which he worked really hard to get. Escape players, Dean needs to go now but he can't take the entire locker with him. Want to help Dean here then find the key somewhere in his house so that he can go with his golden egg?
Unlock The Golden Egg Locker is a new point-and-click item retrieval game developed by Games 2 Jolly.
Other games by -
Walkthrough video for Unlock The Golden Egg Locker