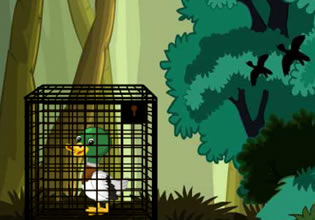 Pity Duckling Rescue
Nothing ever interesting happens in the forest here, but still Maurice roams around there for there is really no other serene place for him but there. It was another normal day as he follows the path there, it was okay until it wasn't, for he found a cage which he doesn't usually find there, and in it was a duckling!
Maurice finally found something, but he now needs to do something there and he strongly feels that he needs to free this young one, he'll just set the trap then after. Escape players, will you help Maurice here free this duckling and so he won't damage the cage too?
Pity Duckling Rescue is another new point-and-click animal rescue escape game made by Games 2 Live.
Other games by -
Walkthrough video for Pity Duckling Rescue