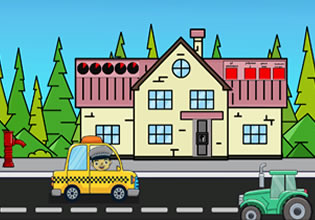 Cute Delivery Boy Escape
Gwendoline was always looking forward to see this cute delivery boy and today, he is coming over again and so she waits. After a while, he arrives but there was a problem though, for she could not open the door for him!
Gwendoline has no clue what's going-on with her door here and she is starting to panic now. Eventually she decided to try and find the key to this thing for she thought that is the only way. Escape players, would you like to help Gwendoline on this so not only she can receive the package from the delivery boy, but also see him too?
Cute Delivery Boy Escape is a brand new point-and-click escape game from Games 2 Jolly.
Other games by -
Walkthrough video for Cute Delivery Boy Escape