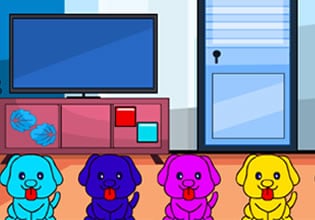 Office Room Escape (Games 2 Mad)
Noel was called to fix something in a room at the office here, this is the 2nd time already and he is just confused why there are so many things to fix in there, it is one after the other. This time he plans to check everything after he finishes there so that nothing will happen next, that is a little incentive from him to the owner of this place for they are close friends. But after he did his repairs however, something already happened there and this time he witnessed it himself.
Noel got trapped in the office for this time what's busted was the door! This place really is a big pain, but before he tinkers with anything there he must first find the key to the thing for that is the most non-invasive way before he goes all out. For all he knows that could be the simple solution and he is there taking the door apart. Escape players, Noel is alone there fixing the place and that's why he doesn't have any help. Want to be his help so he can safely escape from there?
Office Room Escape is a brand new point and click indoor escape game released by 8b Games and Games 2 Mad.
Other games by -
Walkthrough video for Office Room Escape (Games 2 Mad)