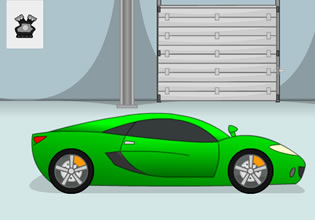 Mechanic Shop Escape (Selfdefiant)
You and your best friend have a unique fascination for cars and its inner workings. To take this passion even further, you and your friend decide to start a mechanic shop. By doing this, not only will you earn a living, but also work your dream job.
Today is a long day with a lot of downtime. Few customers are coming for repairs. You call for your friend because you want to go get some lunch while there are no customers yet. No answer. You look around only to find a small note. Hurriedly scribbled on the note reads: "I want to play an escape game. Look for clues around to solve the puzzles and escape." You sigh at his childishness and get to work as soon as possible hoping no customer comes while you are playing the game.
Mechanic Shop Escape is fun and exciting escape game made by Selfdefiant for Mouse City. In this escape game, you must point and click your way through several elaborate puzzles while also looking for clues to solve them.
It is time to test your wits and mettle and escape the mechanic shop. When you escape, make sure to give your friend a stern scolding. Good luck and have fun!
Other games by -
Walkthrough video for Mechanic Shop Escape (Selfdefiant)