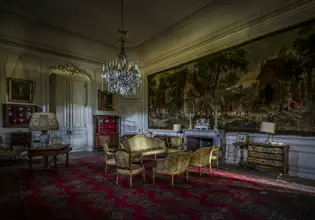 Lost Escape – Castle
You've been living in this castle since you were born. You are the prince in this castle but it's ironic that you don't memorize the hallways. This is because of all your life, you just stayed in your room and ask errands from your maids. But today, you decided to go out and explore the castle. But even though you don't know the way inside of your own castle, you still want to be alone. You don't want any chaperone this time. You just want to be free. So you walked through the hallways but moments later, you felt tired and wanted to go back to your room. But when you looked around, the place seems unfamiliar. There are lots of hallways and you don't know where it will lead you.
There's no other way to escape but to explore every room and hope that you end up with your room. There are lots of clues around that can help you to escape but you have to use your logic to understand the clues. Lost Escape – Castle is the newest point and click escape game from Selfdefiant for Mouse City. Find a way to solve this room escape game and own this castle. Best of luck!