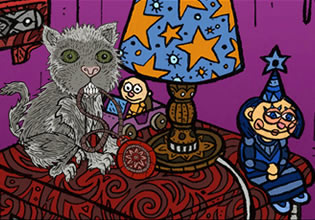 Journey In The Mine
Natasha have been trying to find information about her father Earl for ever since he started working in the iron mine, he rarely comes home and up to this point recently, he never does. Natasha couldn't enter the mine for not only she is just a child, people are not allowing anybody in and she really fears that her father might be gone. Natasha just got the courage that day to finally do something about this, she will also rescue her father if he needs it so for that she is going to gather everything she needs for this.
Escape players, Natasha needs help here to rescue her father who might be being forced to work in the mine. Will you help her then so she can get this very important task of hers done?
Journey In The Mine is another new point-and-click underground rescue escape game made by Jo99 and Kronsilds.
Other games by -
Walkthrough video for Journey In The Mine