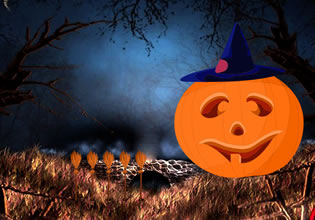 Halloween Crazy Emoji Forest Escape
The land adhered to the current occasion which was Halloween, now what floats there are far different from before which are emojis that are festive. The place is called emoji forest for very obvious reasons and it is pretty much alive, every occasion that the emojis adhere to there are pretty peaceful, all except Halloween though and people who passes there gets pretty annoyed especially at night. That's why people don't go there at such times, but one still didn't get the memo it seems.
The one who entered was Marie and now she is lost there in the forest! She didn't really mean to pass there but where she was she got lost, and in her attempts to get back, she accidentally pushed herself to the said forest. Marie needs help there for she is alone and very much afraid. Want to help Marie here then escape players so she can get out of the place?
Halloween Crazy Emoji Forest Escape is a brand new point-and-click dark wilderness escape game from Games 2 Rule.
Other games by -
Walkthrough video for Halloween Crazy Emoji Forest Escape