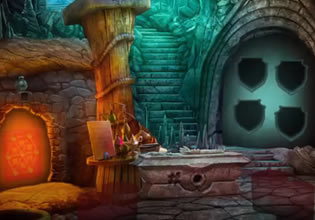 Graceful Cow Escape
Nelly was just watching his cows graze and play around in the fields, they all look funny too for they are like kids playing. But as Nelly observes them though, she noticed something missing. One of her cows was and it was even the one which was the most graceful than the rest.
Nelly approached the group and there she saw one was definitely missing. Now where was this other one? Nelly have now focused on that for she doesn't want to lose this one cow which was distinct. Escape players, Nelly needs a little help here now for this cow of hers is missing. Will you be able to help her so that this missing cow of hers can be found?
Graceful Cow Escape is the newest point-and-click animal rescue game created by Games 4 King.
Other games by -
Walkthrough video for Graceful Cow Escape