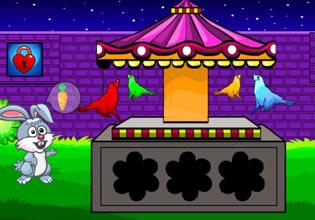 Fun Games Escape
As an avid gamer of escape games, Leo travels across the country in search of these types of challenges to try on. He most of the time aces the escape houses he visits, but some are pretty difficult though he admit, well he really can't get them all. But this one however where he was currently is catching his interests greatly, for right-now it is giving him quite a challenge.
Leo is in this fun escape location which was outdoors and it is quite hard to solve. He needs to find items which are scattered around and hidden in places there and the vastness of the grounds is really not helping him. Escape players, Leo needs a little help here so he'll be able to escape the place the quickest. Will your skills and logic be able to assist Leo?
Fun Games Escape is the newest point-and-click area escape game created by 8B Games and Games 2 Mad.
Other games by -
Walkthrough video for Fun Games Escape