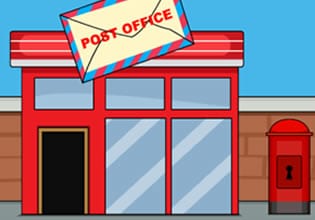 Find The Key From Post Office
Jack is now ready to do his job for the day as a postman, he'll be needing all the mail to delivery for today and he is a bit excited for there are a little of them right now, that means he can finish quickly and get home to do some little extra stuff. But guess something will be delaying him a bit though, for half an hour back as he gets to his postman truck, he realized he was missing his keys to the vehicle, so he returned to the office and unfortunately, he still could not find those keys there!
Jack is now getting frustrated for he should already be on his way to the towns now delivering the people's mail, but he is still at the office and still couldn't find those keys. Escape players, Jack is not going anywhere without those keys for really how can the vehicle go without them? Now he's supposed early-out is being consumed here by this. Will you just help Jack here so that this problem won't consume any more of his time?
Find The Key From Post Office is another new point-and-click item retrieval escape game made by Games 2 Jolly.
Other games by -
Walkthrough video for Find The Key From Post Office