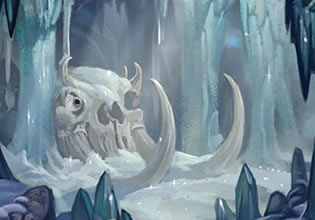 Find The Cave Treasure
The snow is buffeting outside now and that's all the more reason Boris needs to stay in this ice cave here and continue his adventure. Boris is going to try and find the treasure that's hidden in there somewhere, he just got information about this hidden loot there from a secret archive which information from it is legit.
Boris shouldn't trust this though especially when the risk if this fails is his life, but his curiosity is killing him though and that's why he really needs to do this. Escape players, Boris is going to need some help on this for this cave is dangerous, he needs to find the treasure there and get out quickly. Will you be able to guide him to what he seeks in there?
Find The Cave Treasure is a brand new point-and-click icy item retrieval escape game from Big Escape Games.
Other games by -
Walkthrough video for Find The Cave Treasure