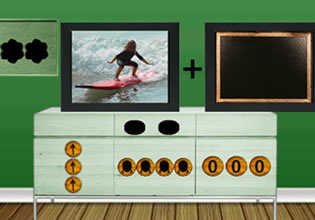 Find Skateboard Champion Boy
Your friend Tony's son is now the new skateboarding champion in the country! His hard-work really paid-off for he practiced non-stop as the competition drew closer, now that he was the champ he is going to have that long deserved rest. You wanted to visit him that day though and that's why you came to Tony's house so you can congratulate him and wish him good, but there was a problem there though and Tony was currently trying to solve it!
His son is trapped in his own room and the key to it was currently nowhere to be found! What trouble they are already into there, of course you are going to help for they need it. Escape players, will you be able to get your friend Tony's son from his room? Help him find the key to it then.
Find Skateboard Champion Boy is brand new escape game from 8B Games. Enjoy!
Other games by -
Walkthrough video for Find Skateboard Champion Boy