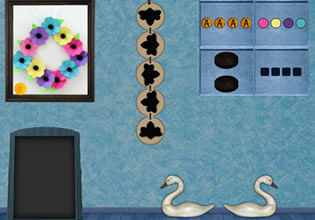 Champion Girl Escape
Try this rescue attempt here everyone and see if you can all make it. Champion Girl Escape is the newest point and click rescue escape game created by 8b Games for more dose of fun with us daily. Best of luck!
The town's champion in the Olympics was actually Sebastian's neighbor and who would have thought that this young girl who plays in her backyard back in the days would turn-out to be a champion! Sebastian was absolutely amazed what the kid had done, so that day he went to the house next-door where she lives so he can congratulate her, give gifts, and to see what an Olympic trophy really looks like, or it could be a medal. And so as he got to the place, he realized something weird for the doors were open and no matter how he called, nobody would respond back to him. It was definitely weird but well, he still let himself in.
Sebastian was trying to find anybody in the place so he just tried to look for that trophy or medal so he can look at it and see what it really looks like. Just at some point as Sebastian was in the hallway, he heard a call for help coming from one of the rooms of the place! Sebastian quickly responded to that and that's where he realized that the champion girl was actually trapped in her room and she couldn't get herself out. Where was everybody that can help her here anyways? Well whatever this problem here Sebastian must help the girl. Escape players, care to join in the rescue here with Sebastian for the champion girl? Go ahead then and may your skills and logic be enough for a successful rescue. Enjoy!
Other games by -
Walkthrough video for Champion Girl Escape