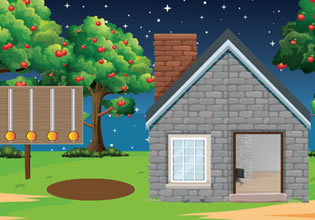 Find Rosy's Bear Face Mask
Rosy is going to go and spy on the illegal works of the factory nearby. And so that she won't get spotted, she will be going under the cover of darkness. Of course not only that, she is going to bring her bear mask too so that her face won't get identified just in case. But that's the thing currently though, for she could not find her mask anywhere!
Rosy have already ravaged her room and also tried to look inside and outside of her house, but still that thing is nowhere to be found. Well, if that thing is not going to let itself be found, Rosy is just going to need her spare one which also must be retrieved first for she kept it in a safe place. Escape players, Rosy is going to need some help here for that mask is not easy to retrieve. Will you be able to assist then so that she can go?
Find Rosy's Bear Face Mask is the newest point-and-click item retrieval game created by Games 2 Escape.
Other games by -
Walkthrough video for Find Rosy's Bear Face Mask