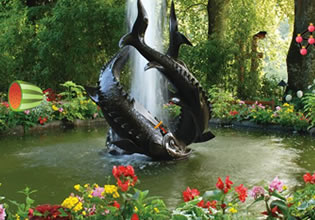 Escape From Secret Garden
The secret forest here really is active, for it beautifies itself and it's very magical. As a person who discovered it a few years back, Darius have really kept the place a secret, for he knows if ever wrong people would get knowledge of this place, then they might destroy it. Only a few of Darius' friends knows about this mystical land here and they are all loyal to their promise of not to tell anybody about this, but still Darius is concerned. Well, guess that day that's just the least of his concerns, for as he went there just to relax, he soon found himself lost!
He got lost for initially, he tried to venture deeper into the place which he haven't done before, and that got him lost. Escape players, Darius could not find his way back and because he was alone, he got no help. Will you be able to help him then so he can return to familiar areas?
Escape From Secret Garden is a brand new point-and-click wilderness escape game from WoW Escape.
Other games by -
Walkthrough video for Escape From Secret Garden