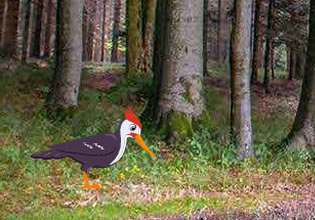 Escape From Foliage Forest
Clearly the mountain there is very thick in foliage, it is another place Nathaniel haven't ventured into yet and he had gone to almost every destination in his local area. This will have its own challenges now and the forest might not be merciful. Guess Nathaniel is a bit right on that, and really that is absolutely an unfortunate thing.
Nathaniel got lost in the forest and he just knew where he had made a mistake, and that is at the fork on the road which at first he really thought hard of which to select when he came across it, guess his selection was a mistake. Escape players, Nathaniel is now going to need some help here for this is already a big problem. Will you be able to help guide Nathaniel here so he can return to where he had started and quickly too before the sun sets?
Escape From Foliage Forest is another new point-and-click wilderness escape game made by Games 2 Rule.
Other games by -
Walkthrough video for Escape From Foliage Forest