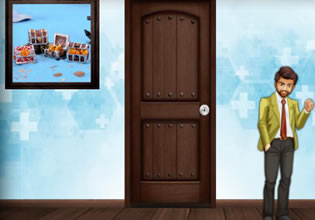 Easy Room Escape 88
Caesar was able to escape the house pretty easily, that's him and with your help too escape players. Now the next challenger will be getting through with the place and she hopes she'll very much have the same result as Caesar and probably even better.
The next challenger is Dianne and she is very much excited with this, she is ready with all she's got but there is still a big chance that she'll flop this escape. Will you be able to assist here once more escape players this time with Dianne?
Easy Room Escape 88 is the newest point-and-click indoor escape game from Amgel Escape. This game is a continuation of the previous one as its sequel, and is a part of the first game as the start of the series.
Other games by -
Walkthrough video for Easy Room Escape 88