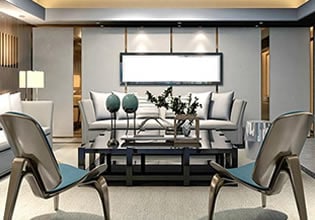 Deluxe House (365 Escape)
Harriet is currently at her home in the tropics for she wanted some time off from work and maybe a week there would give her new insights and relaxation. It was a decent day that day, it was calm and the sun is shining, peace finally as she reclines alone in her deluxe house. But time passed though and she seems to be feeling something, it's like something is wrong but she couldn't come into conclusions what is it. Well that's until she found something out in her home and that's actually the problem.
Harriet just found-out that her door would not open, it's not just one door tough but all of the exits! Harriet knew something was up, and this is definitely it! But what caused it though? Is there somebody or something here with her? That really brings the chills down her spine, but she also thought there could be another explanation for this, and whatever this occurrence is she will get through it by first getting out of there. Escape players, imagine you are Harriet here now trapped in her own vacation home. Will you be able to escape from there and maybe find-out what happened then?
Deluxe House is a brand new point and click indoor escape game from 365 Escape.
Walkthrough video for Deluxe House (365 Escape)
SIMILAR ESCAPE GAMES