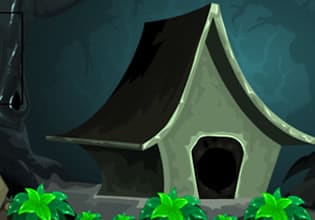 Dark Forest Escape (Games 2 Mad)
As the sun was slowly going down, Alexander started to feel the cold of the forest and that is still data for him, that's because he is there in the area for research purposes and his job is to collect data of absolutely anything he can observe and recording it then as per request of the agency that sent him. The remote area has this little village and that is where he will be staying in, but he is getting a little concerned though, for the area he is in is starting to get dark, well it didn't take long when his trouble there just spiraled for the worst!
Alexander got lost as he attempted to proceed to the village for now it was already getting dark! He knew he should have done this the earliest, but he was trying to record something important though and that is what got him to spend more time in an area there. He doesn't know where to pass now and soon it will get even more dark when the sun moves further away. Escape players, Alexander needs a little bit of help here for if he can't solve this soon, then he will be sleeping in the cold and dark forest floor there, and plus he is genuinely scared now. Will you go and do so and see if your skills of escape are good?
Dark Forest Escape is the newest point and click wilderness escape game from 8b Games and Games 2 Mad.
Other games by -
Walkthrough video for Dark Forest Escape (Games 2 Mad)