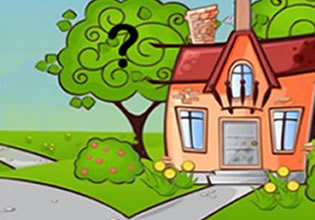 Cute Bear Escape
This bear who roams around the forest is Erwan's primary source of information on everything, how does he do that? Well this bear isn't totally a normal bear, it has some intellect and sometimes it even wears human clothes and that's how smart it is. That day though as Erwan roamed around the place, he found the bear trapped! He thought then that this really tested it.
The bear is trapped in this cage which is clearly for wild game. How the bear got trapped in there Erwan doesn't know, but he is now trying to find his universal key so he can open that thing and free his friend. Escape players, want to help Erwan with this? That's because he seems to be having a hard-time trying to find it.
Cute Bear Escape is another new point-and-click animal rescue escape game made by 8B Games and Games 2 Mad.
Other games by -
Walkthrough video for Cute Bear Escape