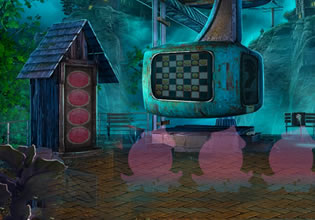 Cute Winter Bear Escape
Everyone in the town is finding this really intelligent bear as cute, for one of its qualities was to snowboard and he is pretty good at it. This cute winter bear as he is called is quite a natural with the snowboard, his owner Jacob just let him have one and in just one push, he was able to balance and went some distance! But Jacob is going to need to rescue him today though, for this bear of his never made it to the snowy slopes when he expected him to go there with his board.
Escape players, Jacob is now on the search for his pet and friend, will you be able to help him on this too so he can go and find him quickly?
Cute Winter Bear Escape is a brand new point-and-click rescue escape game from Palani Games.
Other games by -
Walkthrough video for Cute Winter Bear Escape