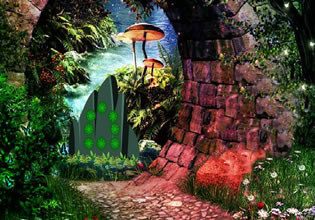 Curse Girl Escape
Curse Girl Escape is a brand new point and click rescue escape game from Games 2 Rule for more fun rescues here in the magical forest. Enjoy!
Lorie was looking for an enchanted house in the magical forest for way back in her childhood, she got lost accidentally in that same wilderness and what she found there was more than just the weird things in that place. In her attempt to get back home, she found a strange house and living in it was a very kind woman, the woman allowed her to stay for the night and the negativity quickly dissipated, well everything was over though when Lorie woke-up the next morning and found herself back in her room! It was very strange, but ever since then Lorie had been trying her best to look for that house and to prove that the lady was real. One day, Lorie's brother Axel got pretty worried for his sister haven't returned yet for weeks! Axel knows where his sister is at, but he fears something wrong might be going-on for really his sister should have returned by now.
And so, Axel went on the wilderness rescue adventure as soon as he can for all he knows, his sister Lorie could actually be having a hard-time trying to escape. Escape players, you are welcome to try the wilderness rescue adventure here with Axel, use the best of your skills and logic now so you can find Lorie and get her out of there. Good luck!