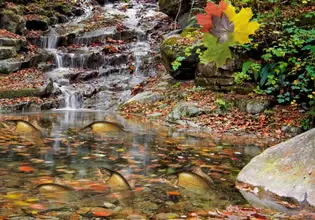 Colorful Autumn Forest
Autumn has now come and Perry assumed that the tricks of the forest are now ripe. That said forest nearby has some magical qualities and Perry must move now, for every first day of autumn, golden maple leaves are now available to collect from the place and those are precious as well as magical, not to mention also very rare.
Perry now must get this one done with haste for she is not the only one who knows about these magical leaves, if they get to those first then there might be nothing left for her to collect. Escape players, Perry needs 30 of those leaves from the forest, want to help her then so her wait for an entire year will be worth it?
Colorful Autumn Forest is a point-and-click autumn forest retrieval adventure game created by Ainars for Escape Fan. Explore the magical autumn forest and complete various tasks to find 30 golden leaves.
Other games by -
Walkthrough video for Colorful Autumn Forest