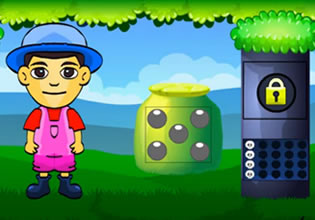 Caterpillar Escape 3
Aaron was helping this caterpillar well, but it wasn't just there though, for he will continue to help this caterpillar once more as he journeys home. Aaron doesn't know where this caterpillar is really going, but as he proceeds though he is only leading himself into more danger, so he must help it.
Escape players, want to help Aaron here once more with this big and journeying caterpillar around the forest? Follow it wherever it goes then and help it, for it seems to not care of what danger it's getting itself into.
Caterpillar Escape 3 is the newest point-and-click wilderness animal rescue escape game created by 8B Games and Games 2 Mad. This game is a continuation of the previous one as its sequel, and is a part of the first game as the start of the series.
Other games by -
Walkthrough video for Caterpillar Escape 3