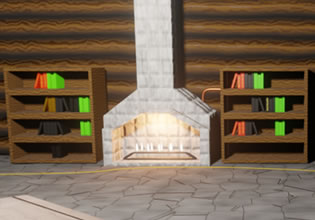 Cabin Fever
Guess cabin fever here is almost quite literal for Rudy. He is currently staying in this cabin temporarily for his home near the city is being renovated. But he just realized he is trapped in there and now he needs help to escape.
Escape players, Rudy is alone and has no help there for he is living in the cabin by himself, he also doesn't know what's happening and that's why he is going to really need some help there. Will you help Rudy with this then so he can escape and probably figure-out what happened in his cabin?
Cabin Fever is a new 3D point-and-click room escape game created by Sombrarrow for Autumn Game Jam 2022. You've managed to get locked in a cabin. Solve some puzzles there to escape.
Other games by -
Walkthrough video for Cabin Fever