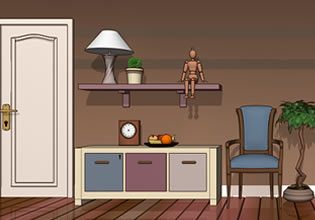 Classic Room Escape (Amajeto)
Kimberly felt like she needed to have some gum at the moment, so she went to the room where their gumball machine was but unfortunately though the door was locked. It might be their mother who did this so that her little brother won't be able to have some gum in an inappropriate time, but Kimberly is allowed though so she only needs to find the key to the door.
Escape players, Kimberly needs a little help here with accessing their gumball machine and she is going to need the key that would pave the way to it. Will you be able to assist Kimberly here and win this indoor puzzle?
Classic Room Escape is the newest point-and-click indoor retrieval game from Amajeto.
Other games by -
Walkthrough video for Classic Room Escape (Amajeto)