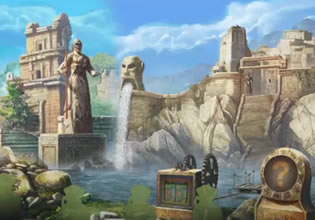 Attractive Rabbit Escape
The well-dressed and formal businessman rabbit have reached this ancient settlement just to offer his services there. People in this settlement are not to keen with businesses from the outside world though, for they have been led to disadvantageous positions many times before thanks to that. So they trapped the rabbit in this cage room the moment they disapproved of him and now he needs help!
Escape players, you know very well that this rabbit has good intentions, but you can't tell that to the natives here. You just need to free him quickly so he can escape the entire place and never to return. Will you be able to do that and quickly?
Attractive Rabbit Escape is the newest point-and-click rescue escape game created by Games 4 King.
Other games by -
Walkthrough video for Attractive Rabbit Escape