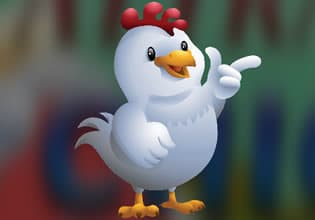 Attractive Chicken Escape
Sharon has this pet chicken and this creature was very much different, it's a unique animal and that's why even though she lives in a manor, this one chicken has special access to the place. Some of the people living there with her were really confused why she lets this farm animal frolic around the house, but they trust her intuitions though for Sharon do not miss the subtle things and she might have seen something special with that chicken. That day, she'll have to rescue that chicken of hers though, for something happened to it!
Sharon found her chicken trapped inside a room there in the house, it was that grilled one and at the moment she doesn't have the key to it. Sharon called for help but weirdly though nobody came. Okay then, she'll have to fix this herself. Escape players, want to help Sharon here with this chicken of hers so she can free it?
Attractive Chicken Escape is a new point-and-click indoor animal rescue escape game developed by Games 4 King.
Other games by -
Walkthrough video for Attractive Chicken Escape