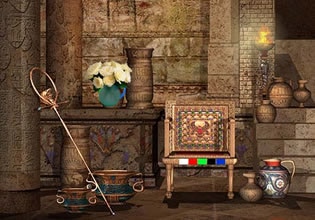 Ancient Mystery Escape 2
Lara is still trapped in the temple there which she entered, still no help is coming and that is to be expected, for those guys outside cannot get through the foot or two thick walls and doors of the place without damaging it. Still Lara keeps going for that is the only way now, at least she is learning that this place is clearly an ancient tomb thanks to her observations, but those will be of no use though if she doesn't escape from there alive, for she won't be able to relay those observations to her team at least personally. Lara wants to see all of these through still, so she will keep trying until she is able to get out from there safely.
Escape players, once again Lara needs your continued help, for even though she managed to escape the ancient room she was in before, there are still more sealed halls there to explore until she is able to fully escape. Will you be able to help Lara once more so she can finally get out from this ancient place?
Ancient Mystery Escape 2 is a brand new point and click escape game from 365 Escape. This game is a continuation of the first one as its sequel.
Other games by -
Walkthrough video for Ancient Mystery Escape 2