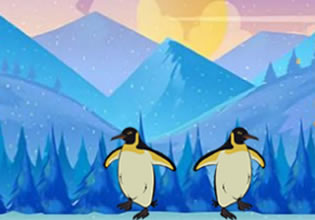 American Robin Escape
An American robin is locked in this cage here in the cold and snowy outdoors. That's not good, for this bird needs to be anywhere and if it continues to stay in that cage, then it might freeze to death! Orville, who was the person who found it decided to get it out of there for he  couldn't just see the creature and not do anything about it, he wanted it back to the wild and into its nest.
Escape players, Orville here is going to need some help for he couldn't free the robin himself. Want to assist him then for the sake of this captured bird?
American Robin Escape is the newest point-and-click animal rescue escape game from 8B Games and Games 2 Mad.
Other games by -
Walkthrough video for American Robin Escape