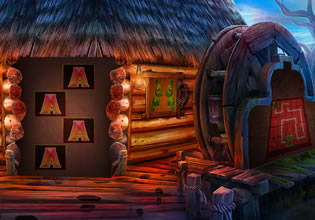 Cheerful Bee Escape
There is a cheerful creature living in a tree there at the edge of the town. A very different and lone bee lives in there and he is quite the joyful being and the townsfolk there knows it. That day though, something happened to this bee, and as the first one to find him who was Allan, he immediately responded.
The cheerful bee got trapped in his own home and his own strength was not able to get him out of there! Allan is there now but he too will be needing help, for he doesn't know what's really happening there. Escape players, would you like to help Allan here so he can free this special bee?
Cheerful Bee Escape is a brand new point-and-click rescue escape game released by Games 4 King.
Other games by -
Walkthrough video for Cheerful Bee Escape