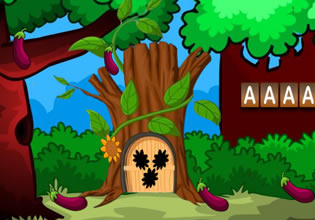 The Ant Escape
Gilbert knows of his fantastic friends in the forest here, from the biggest giraffe who was Geoffrey, to the smallest ant who was Anton. Gilbert was heading to Anton's today for he would like to know some information which was a little important. But as he arrived in his place though, he found Anton trapped!
Gilbert didn't know what happened at first for the house where he lives is small, he only caught a whiff of what's happening when he approached really close. Escape players, Gilbert will rescue his friend here but he needs to be gentle for things are very small there. Would you like to help then so that this can be done for his ant friend?
The Ant Escape is a brand new point-and-click rescue escape game from 8B Games and Games 2 Mad.
Other games by -
Walkthrough video for The Ant Escape