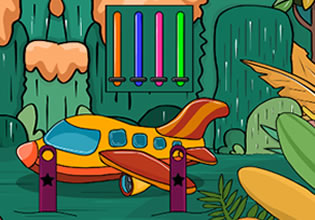 Rescue The Visitor
A lot of visitors come to this beautiful spot in the wilderness, that's why Perry is there for he works as a guard in the area, just in case somebody needs help then he is up. Perry gets called to different situations only rarely, so he sometimes lets his guard down for most of the time of being stationed there, it is all boring. But that day something came up and luckily he was on alert already!
Perry got called to this location where sinkholes are present everywhere. One visitor fell into one of the holes and he needs help! Perry immediately came to the area and at first he had trouble finding the exact location, but when he arrived he saw and was thankfully that the hole where the man is wasn't too deep. Escape players, imagine you are Perry here, will you be able to rescue the man out from the hole there safely?
Rescue The Visitor is another new point-and-click wilderness rescue escape game made by Games 2 Jolly.
Other games by -
Walkthrough video for Rescue The Visitor