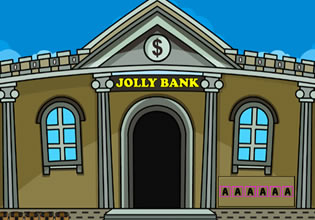 Find The Vault's Money
Something mysterious have been happening in the bank, numbers of different occurrence which was weird have been going-on for a week and that day was the biggest!
The big vault was now open and all of the money as well as some belongings that are suppose to be in there are scattered across the room! The staff are finding all of the contents of the vault everywhere in the bank. It's just weird and cameras are of no use too in trying to find-out what was happening. As one of the staff there, you have no idea what happened, but you are going to help in finding all of the missing things from the vault and then return it there. Escape players, you are now in this mysterious task, will you be able to find the things you need to locate in the bank here?
Find The Vault's Money is a brand new point-and-click item retrieval escape game from Games 2 Jolly.
Other games by -
Walkthrough video for Find The Vault's Money