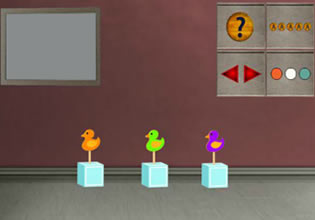 Find Baby Boy Caleb
Jennifer visited her friend in her home for she does that every week, but as she got there though she found her friend running around in the place and when she asked her what was going-on, the reason was actually very concerning.
Jennifer's friend was trying to open the door of this room for her baby boy who is Caleb is now trapped in there! Jennifer immediately tried to help then, it is a good thing Caleb is asleep in there but soon he might wake-up and cry himself out. Escape players, you will now be playing as Jennifer here, will you be able to help your friend find the key to this room so she can get to her son?
Find Baby Boy Caleb is a brand new point-and-click indoor rescue escape game released by 8B Games.
Other games by -
Walkthrough video for Find Baby Boy Caleb