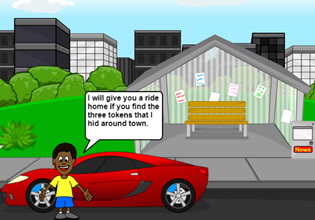 Boston 2023
Guess Morty needs help here now, for he woke-up and found himself in Boston! How did he get there? It's even strange for he didn't have anything on him and it seems like he had just been plucked out from his house and placed there while he was unconscious. Morty didn't remember at all being unconscious, that makes this situation very weird for him and unimaginable. Was he dreaming? Well if not, he needs to get through this then for there is no other way, for that he needs help.
Escape players, Morty needs a ride here for where he was is pretty far from his home. Will you be able to help him find what he needs then so he can get a ride?
Boston 2023 is a brand new point-and-click city escape game from Selfdefiant.
Other games by -
Walkthrough video for Boston 2023