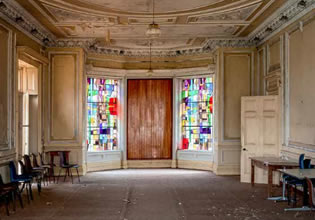 Abandoned Manor X Escape
Try another escape adventure here from a huge house. Abandoned Manor X Escape is the newest point and click mansion escape game from Selfdefiant. Have fun on your attempt!
The abandoned manor which was pretty near the town where Clyde lives in, is not just some tiny house there, it's huge but even though it had been abandoned for years, the place was only a little-bit ruined. Clyde was absolutely amazed of the place for it's like a sore-thumb standing in the middle of all that vegetation, and it will be even more if the house will continue to be in neglect. Clyde indeed found the place great, a bit mysterious too, but as he continued in his tour in the house, something happened there and it was definitely not good.
Clyde got trapped in one of the huge halls of the house for when he tried its doors, the old thing got jammed and it wouldn't open! He has got to learn not to touch anything here even doors for that got him in trouble in the place. But right-now the thing to do is to touch everything in-order to find an item that can open the locked-door there. Escape players, join in the escape adventure with Clyde as he finds his way out of the manor, use your skills and logic then, good luck!
Other games by -
Walkthrough video for Abandoned Manor X Escape