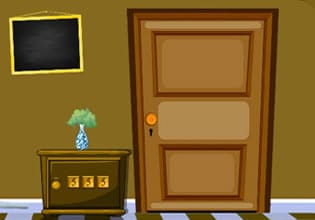 9 Doors Escape
Everyone is a welcomed guest at the house, but there is a catch though, for the place has this strange quality of being confusing and getting everybody who enters there alone lost! One factor people thought is it could be the doors there, they can't really explain it well but there is a chance those might be the culprit. That's why that day Albert came to the place to understand why so many people got lost in there. Albert expected to be lost as well so that he can truly understand what's happening. Little did he know he is going to experience more than just being lost.
As he ventures into the depths of the house, he began to notice something, he at first got lost and that's what he had aimed for really. But then he got trapped now for the doors would not open for him at all! He didn't have an account from the visitors like this, but it's happening and it's both fascinating and concerning at the same time. Albert must escape though, for he thinks now that there is really something going-on here, and it doesn't like him specifically for well he is trapped in there now. Escape players, you are now Albert here and this situation is for you to solve. Will you be able to get to it?
9 Doors Escape is a brand new point and click indoor escape game released by 8b Games and Games 2 Mad.