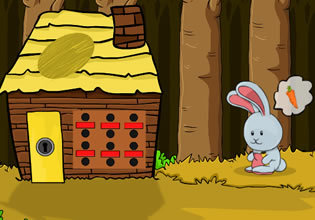 Zulu Warrior Rescue
Daniel returns to South Africa for this is really his home where he grew-up. He decided to visit every place he had been to there when he was young, and that included the place of his Zulu friend who is now said to be a warrior already. Daniel traversed old paths until he reaches his friend in his humble house. But as he got there though, he never thought he'd find him in this pinch and it's quite the problem too.
Daniel's Zulu friend is tied with chains on to a giant boulder! Daniel was confused, was there an enemy keeping him tied? Or maybe he got himself chained accidentally? This is most likely the deed of his enemy, but there was nobody around the area though but him, which means he has a chance to rescue him now! Escape players, you will now be in the shoes of Daniel here in this rescue and you have no idea how much time you have. Will you be able to get your old friend out from being chained there?
Zulu Warrior Rescue is the newest point-and-click rescue escape game created by Games 2 Jolly.
Other games by -
Walkthrough video for Zulu Warrior Rescue