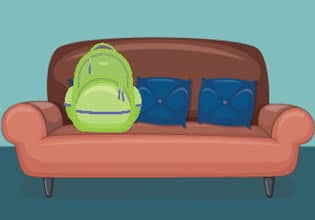 Young Girl Play Room Escape
This house here where you and your daughter Gretchen lives is kind of weird, but it's not weird enough to force you to leave though, well at least not yet and besides you can't afford to move now after just moving in not so long ago. That day was a normal day, you are in the kitchen making some food and Gretchen was in her play room just being a kid. But something happened though and the first thing you heard was her scream for help!
You definitely came rushing to her aid then, and as you got there you realized she was trapped in her play room for the door is now locked and couldn't be opened! You tried to pry it open but it wouldn't, it's weird and you really thought that this is one of the weird things that had been happening in the house. Okay now, you have to free Gretchen there for something serious might be happening which you don't know yet, will you be able to free her there and safely?
Young Girl Play Room Escape is the newest point-and-click indoor rescue escape game created by Games 2 Escape.
Other games by -
Walkthrough video for Young Girl Play Room Escape