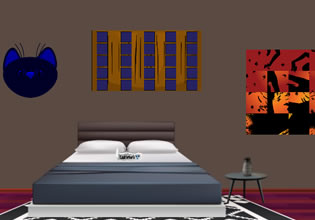 Yoga Girl Room Escape
Jonathan's sister is a yoga master, he really needs her help for he seems to have burned himself out due to a ton of work and stress, that's why he went to his sister's place that day for he needs her professional help.
As he arrives at her house though, Jonathan discovered his sister trapped in a room and as it looks now, it seems that she needs more of his help at the moment than the other way around. Jonathan have no idea how this happened to her, but as he sees it seems that his sister is taking this easy and that's why this problem is not solved yet. Well, Jonathan is here and he can help, but escape players would you like to assist him? For his patience is currently low and his sister don't want him to damage anything in the place. If so, then go ahead and make use of the items you can find that can help open the door.
Yoga Girl Room Escape is the newest point-and-click indoor rescue escape game created by Games 2 Escape.
Other games by -
Walkthrough video for Yoga Girl Room Escape